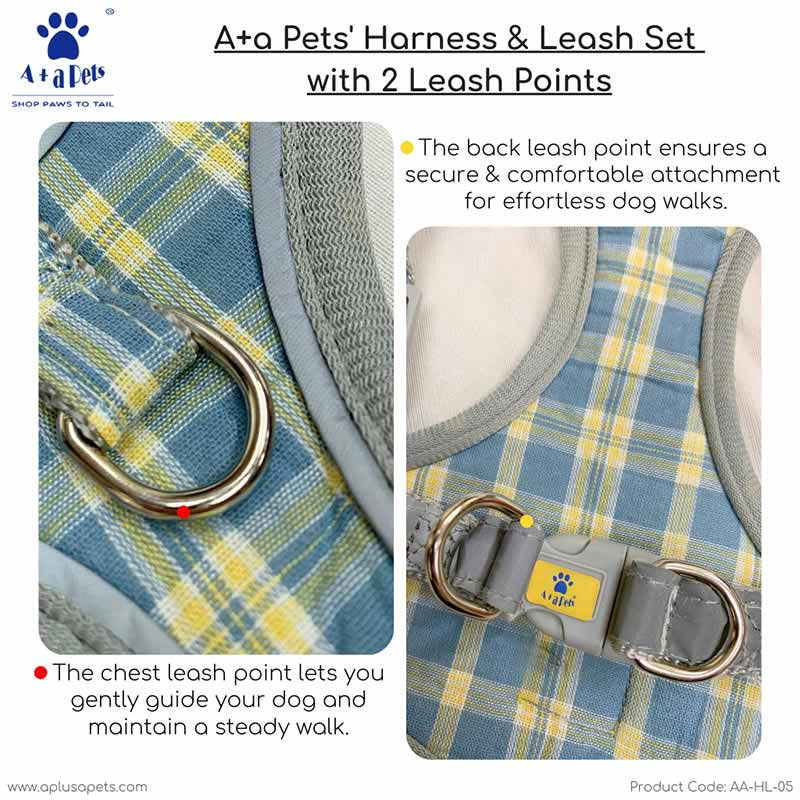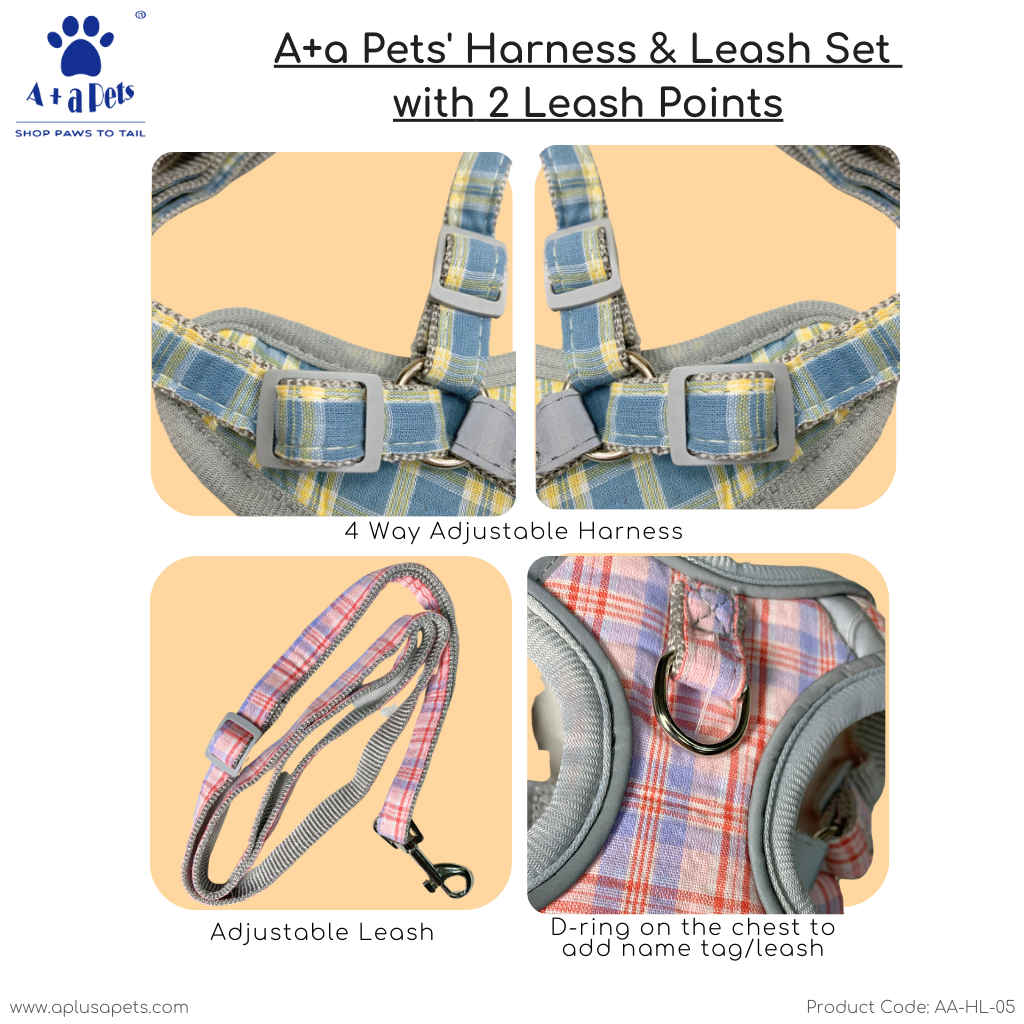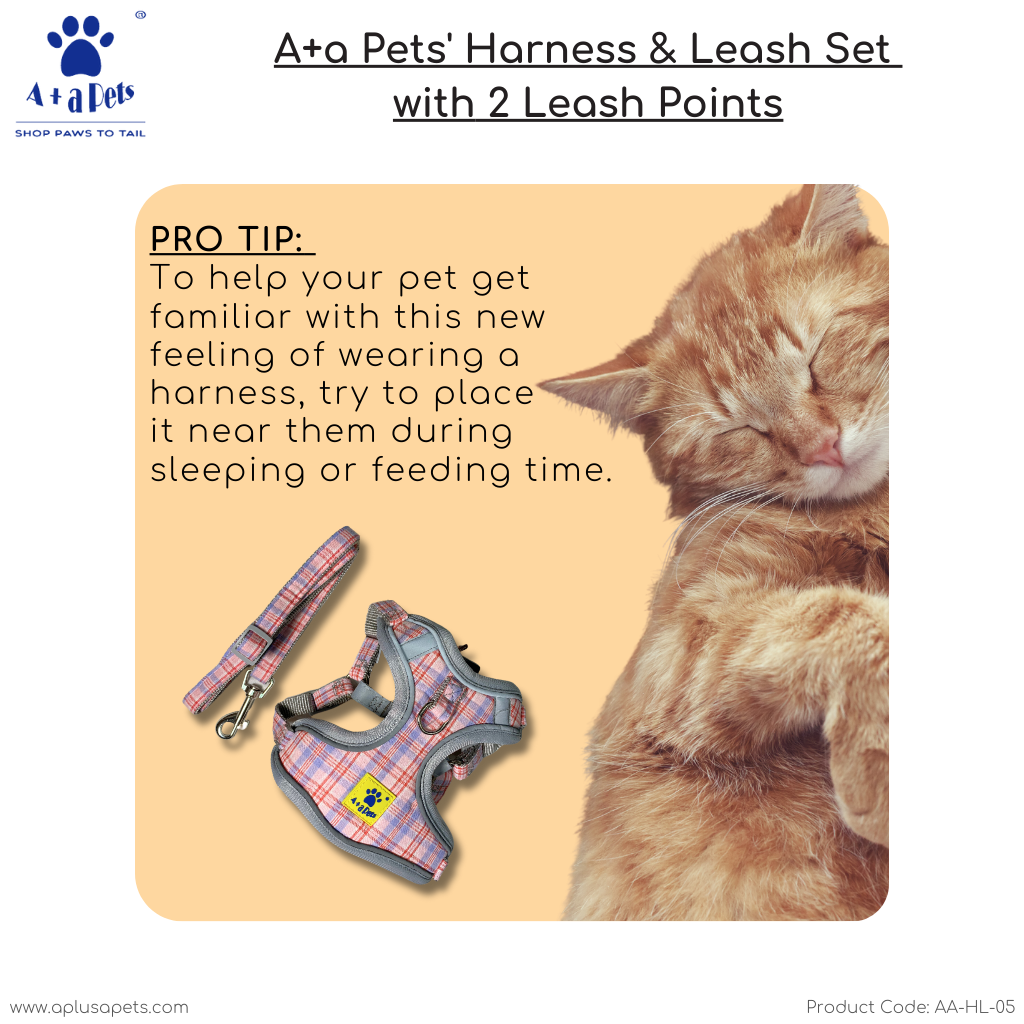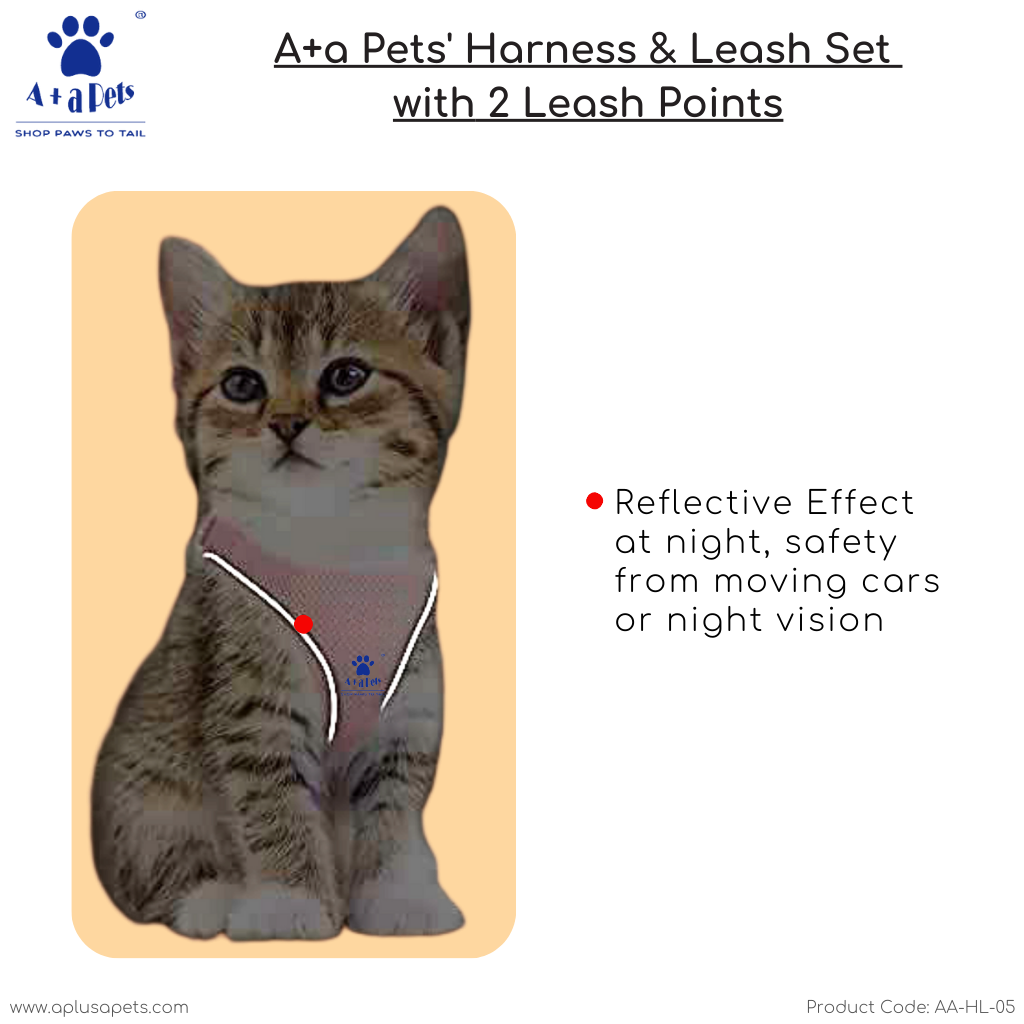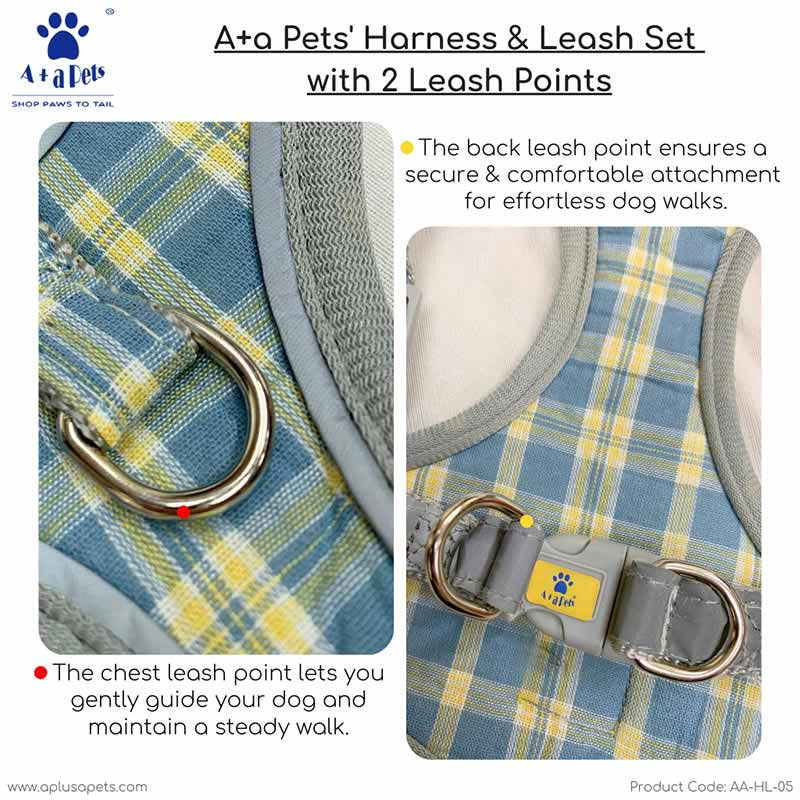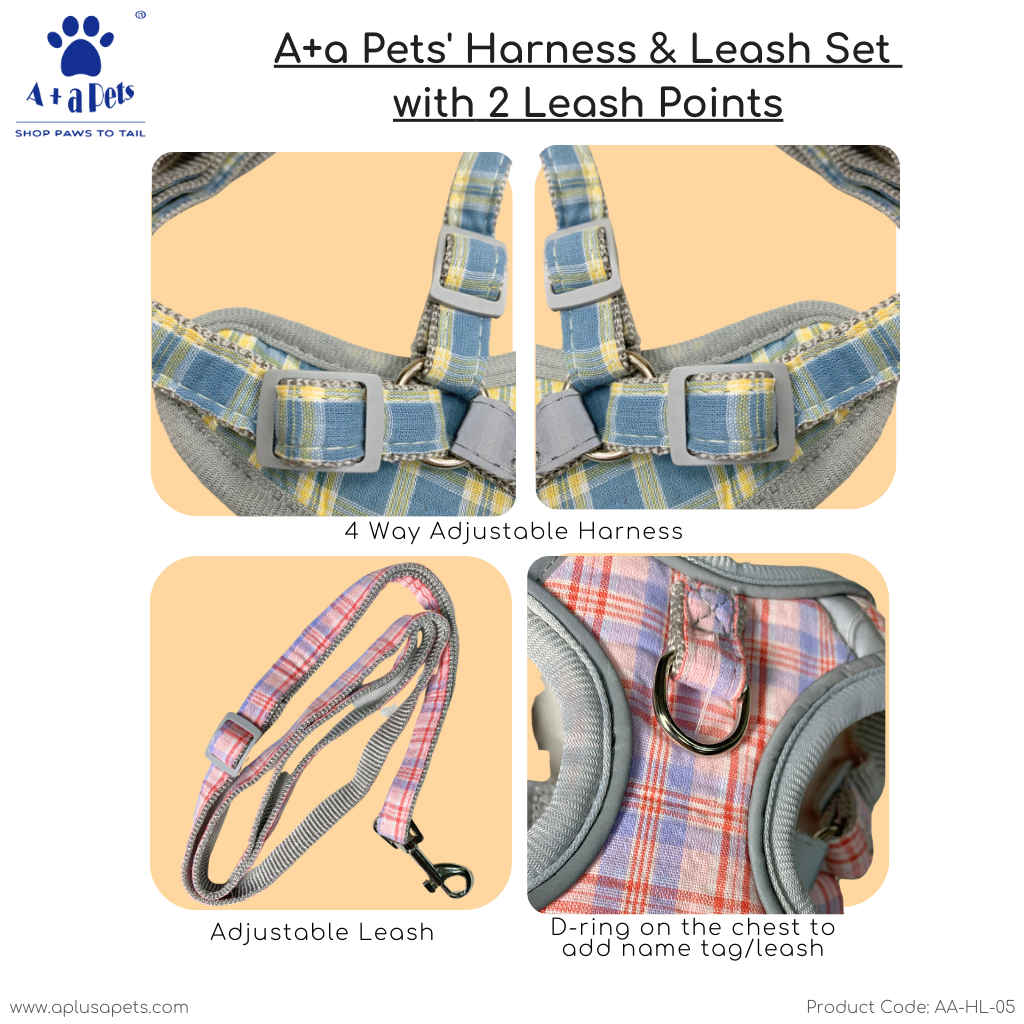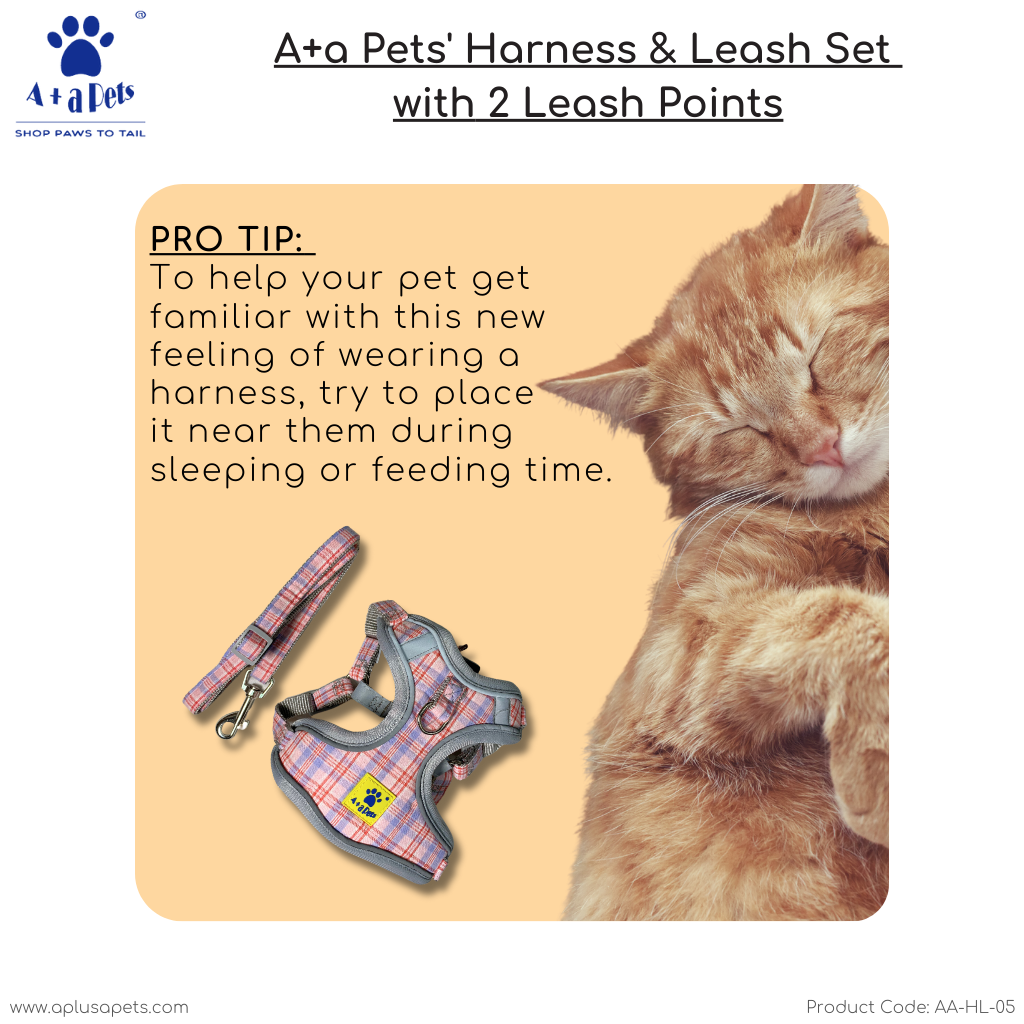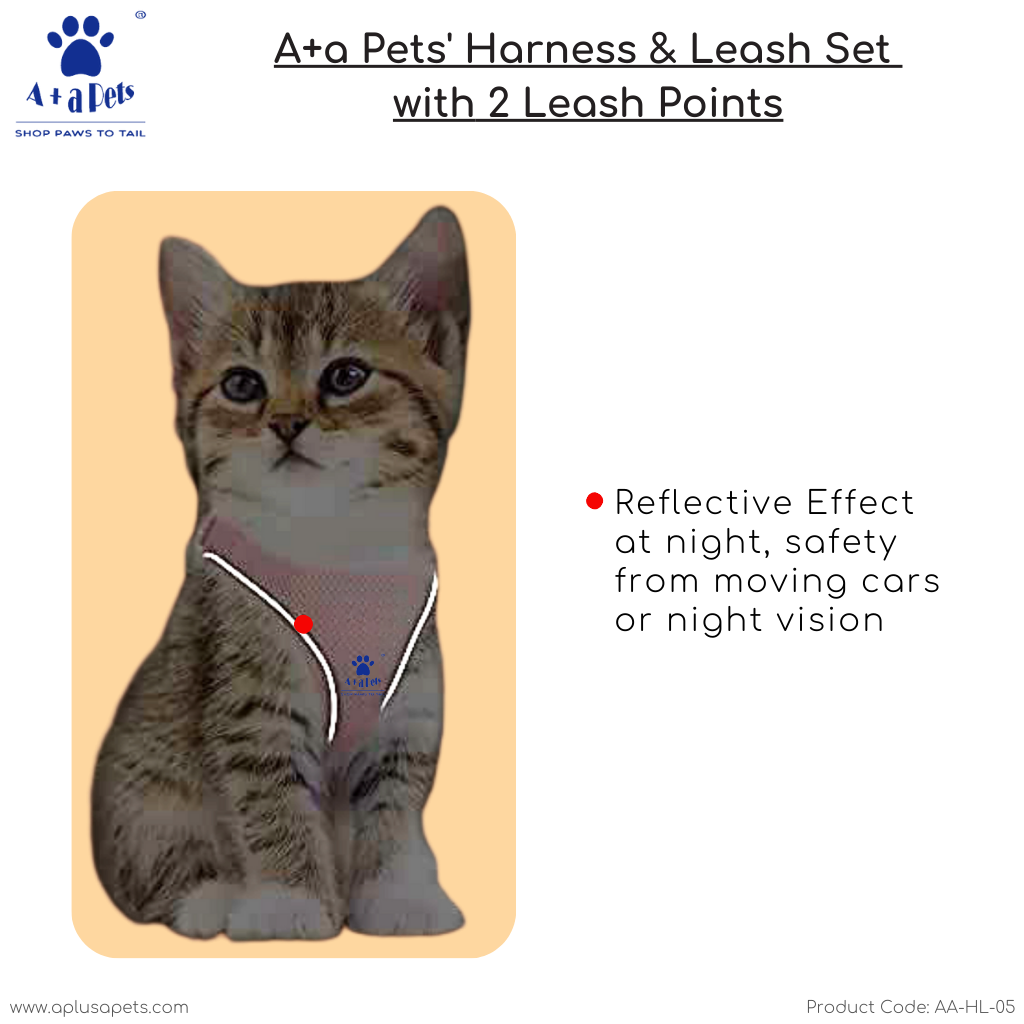 Upgrade Your Pet Walking Experience with A+a Pets' Reflective Harness & Leash Set A versatile and escape-friendly Harness & Leash set for your furry friend. Expertly designed with both comfort and style in mind. Suitable for various small pets such as Cats, Rabbits, Puppies, Small Dogs, Hamsters, and Pigs this harness set offers versatile use. Crafted from eco-friendly cotton material, this set offers durability and comfort.
EASY TO WEAR: Easily put on this harness by having your pet step into it. Lay it flat, let your pet step in, adjust, and buckle up.
IS THE HARNESS HEAVY?: No, crafted with pets' soft skin in mind, this harness & leash set is light as a feather.
ADJUSTABLE FIT: 4-way adjustability ensures a snug and comfortable fit for your furry friend.
DURABLE MATERIAL: Crafted with eco-friendly cotton material for durability and pet-friendly comfort.
REFLECTIVE STRIPES: Reflective strips provide visibility in low light, enhancing safety during walks, especially at night or around moving vehicles.
DUAL LEASH POINTS: Convenient leash attachment points on chest and back provide comfortable control while walking.
D-RING: D-ring on the chest for attaching a name tag or leash, ensuring identification and security.
PACKAGING: The product is conveniently packaged in a reusable zip-lock pouch. It's more than a convenient storage solution.
TIP: To help your pet get familiar with this new feeling of wearing a harness, try to place it near them during sleeping or feeding time.
More Infomation To You
Things you need to know
We use industry standard SSL encryption to protect your details. Potentially sensitive information such as your name, address and card details are encoded so they can only be read on the secure server.
Safe Payments
Accept Credit Cart
Different Payment Method
Price Include VAT
Easy To Order
Express Delivery
Europe & USA within 2-4 days
Rest of the world within 3-7 days
Selected locations
Need more information